Comp MTSR BJJ Gi
Lightweight 350 GSM Extra Soft Pearl Weave
Minimalistic design
Lightweight Rip Stop Pants
IBJJF Approved
Belt not included
Our lightest Jiu Jitsu Gi! 
Free Shipping for Purchases of $125+

Fast fulfillment and delivery from our Canadian warehouses.

Hassle-Free 30-Day Return Policy

Your satisfaction is our priority.
BJJ Gi: The Comp MTSR
Unleash the fighter within
Compeition BJJ Gi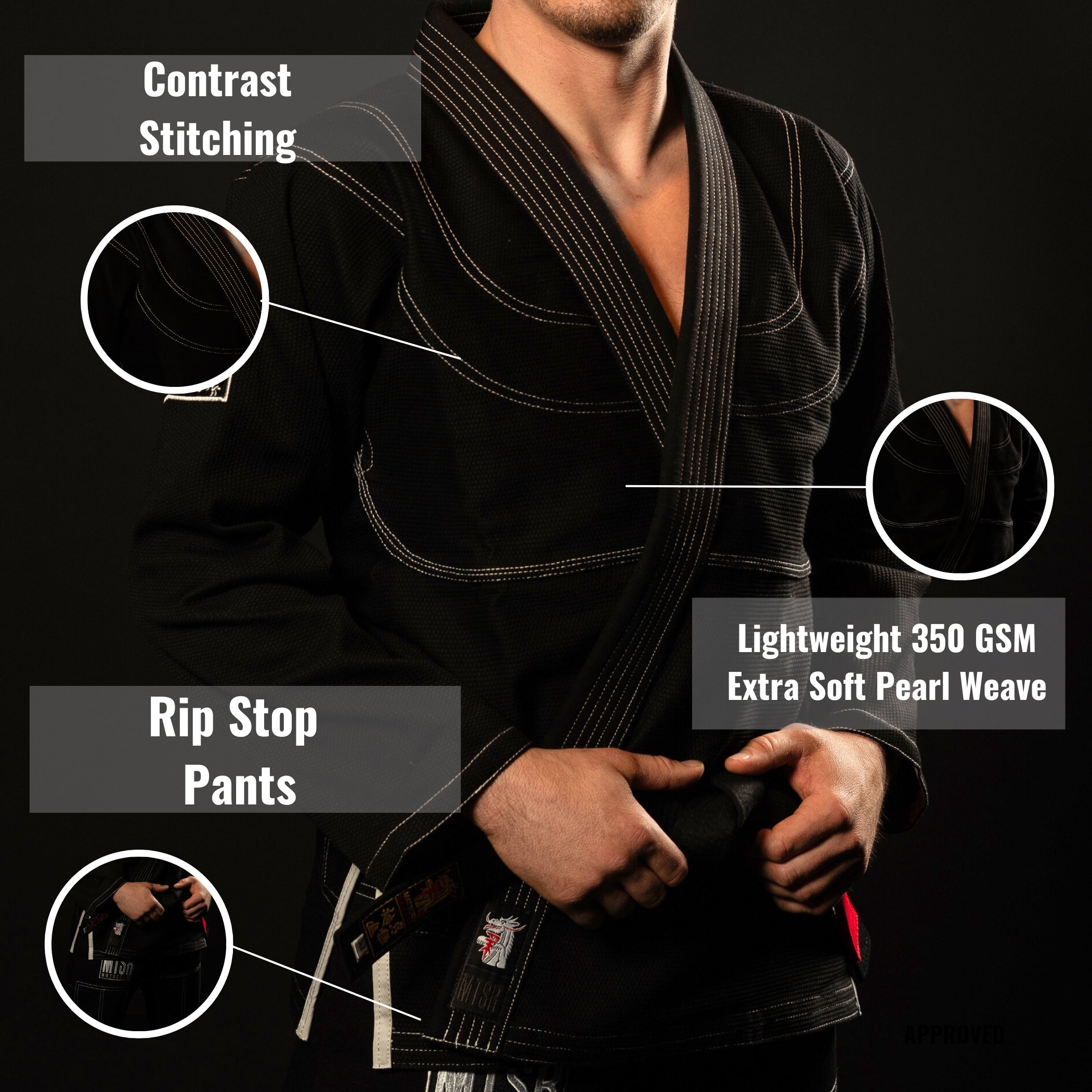 From local tournaments to international stages, this Comp MTSR is your unwavering companion. Its superior craftsmanship and attention to detail make it a standout choice for seasoned competitors who demand the best in performance and style.
Key Features:
Contrast Stitching: The contrast stitching is more than a visual delight; it's a testament to our commitment to excellence. Each seam is meticulously sewn with precision, not only enhancing the gi's durability but also adding a unique touch to its aesthetics.
Pearl Weave: Pearl weave is the gold standard in gi construction, prized for its exceptional durability and luxurious texture. Our gi's pearl weave fabric is a testament to quality, designed to withstand the toughest training sessions and competitions while maintaining a touch of elegance.
Rip Stop Pants: Rip-stop pants are engineered to withstand the harshest of grappling conditions. Their unique grid-like pattern and reinforced stitching make them exceptionally resilient, ensuring that they're up to the challenge of intense training sessions and fierce competitions. Say goodbye to ripped and torn pants – our rip-stop material is built to last, providing you with the confidence and freedom to execute your techniques with precision.
We recommend washing your gi in cold water for least amount of shrinkage. If washed in warm water, temperature should not exceed 40°C. We don't recommend putting the gi in the dryer unless extra shrinkage is required.
We understand that your gi is not just a piece of clothing; it's a symbol of your dedication, discipline, and identity as a martial artist. That's why we offer the option to add a personal touch with our expertly crafted custom embroidery.
Key Features:
Personalization: Whether it's your name, your dojo's logo, you have the freedom to choose what you want to display on your uniform.
Precision and Quality: Our skilled workers meticulously craft each embroidery, ensuring precision and attention to detail.
Durability: Just like our Judogi, our custom embroidery is designed to withstand the rigors of your training and competitions.
Perfect Gift: Consider custom embroidery as a thoughtful gift for yourself or a fellow martial artist. It's a special way to show appreciation and support for their dedication to the art of Judo.
For customized orders, please allow an additional 5-10 business days for your order to be fulfilled.
All orders with a minimum cart value of $125 before taxes qualify for FREE SHIPPING with some exceptions. You may exchange/return your purchased items in its original packaging and with all tags within 30 days of purchase. Extra shipping fees will apply for the exchange or return. Please refer to our shipping/returns section for more information.
All of our gis come with a warranty of 1 year from the date of purchase. This warranty covers any defects in materials or workmanship.
Eligibility: This warranty is applicable only to the original purchaser of the judogi. Proof of purchase, such as a valid receipt or order confirmation, must be provided to make a warranty claim.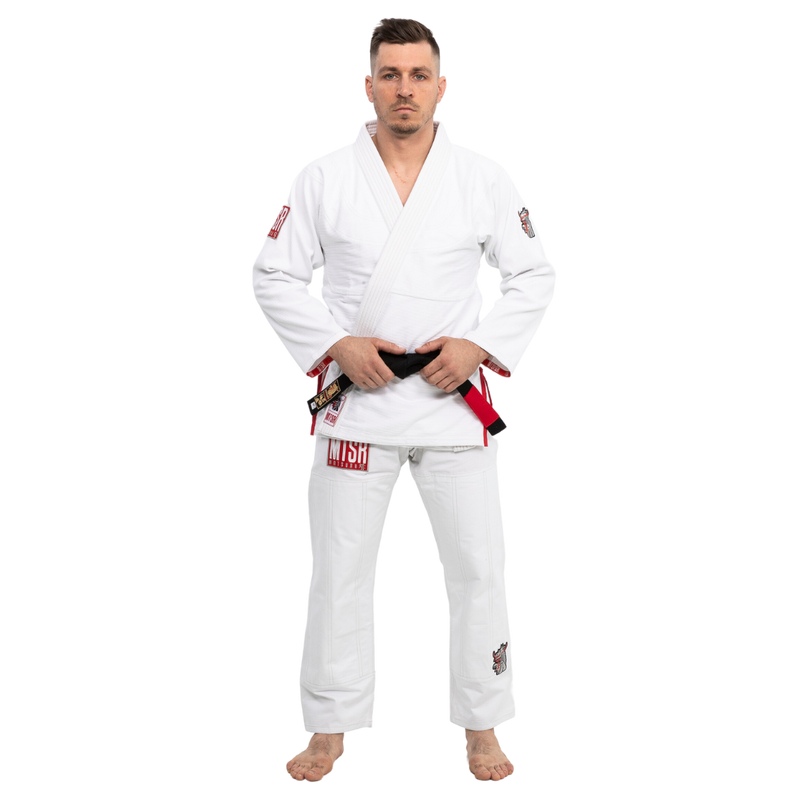 COMP MTSR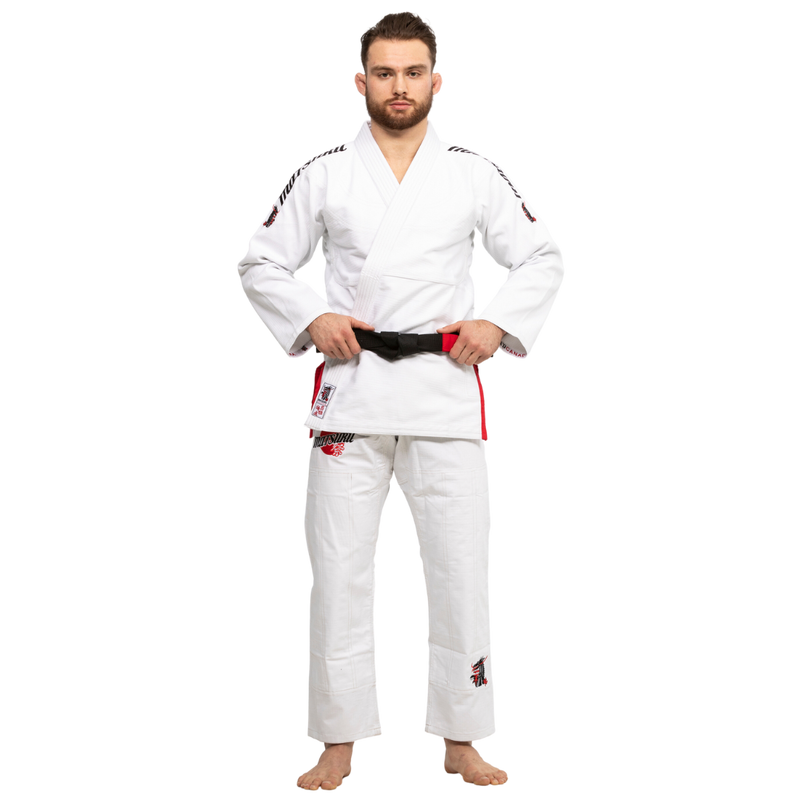 COMP ELITE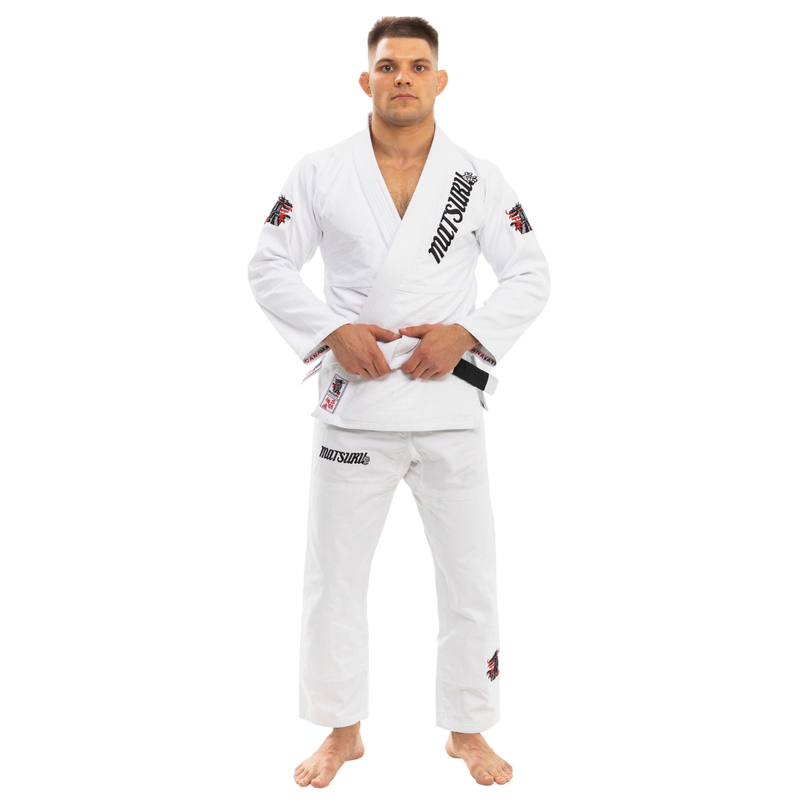 APPRENTICE
Belt Included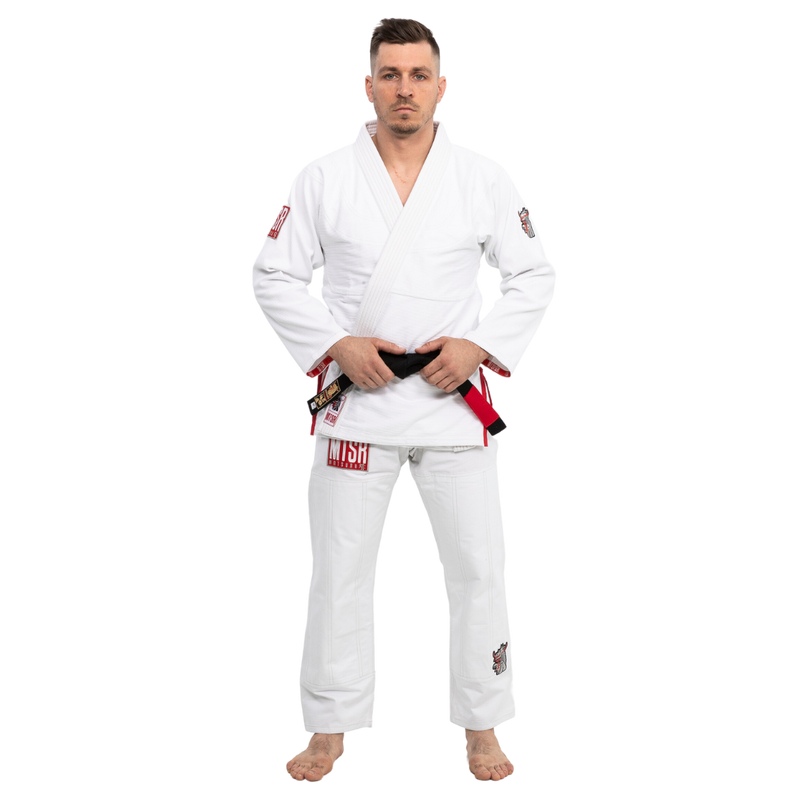 COMP MTSR
Belt Included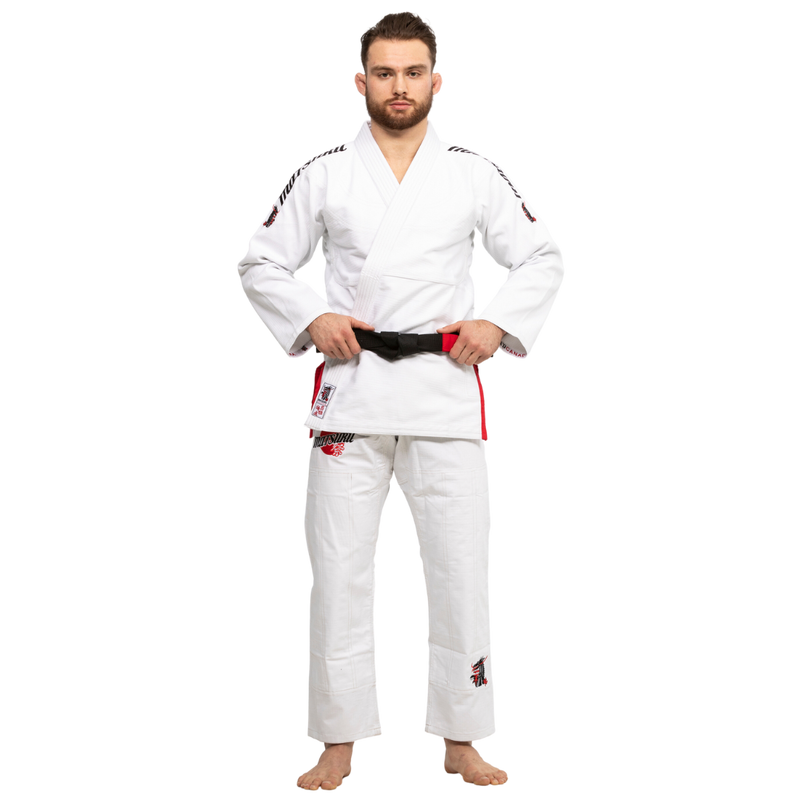 COMP ELITE
Belt Included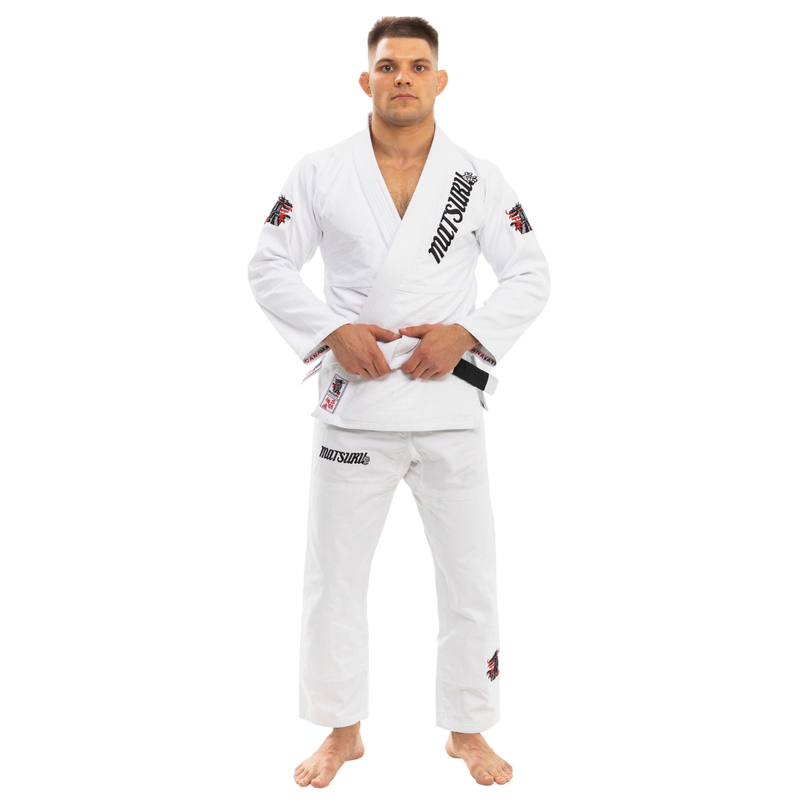 APPRENTICE
Belt Included