Kids BJJ Gi
350 GSM Japanese Weave
Rip Stop Pants with Elasticated Waistband 
White Belt Included
Lightweight and Comfortable 

#1 KIDS JIU-JITSU GI IN CANADA
Free Shipping for Purchases of $125+

Fast fulfillment and delivery from our Canadian warehouses.

Hassle-Free 30-Day Return Policy

Your satisfaction is our priority.
BJJ Gi: The Youth Apprentice
Youth Apprentice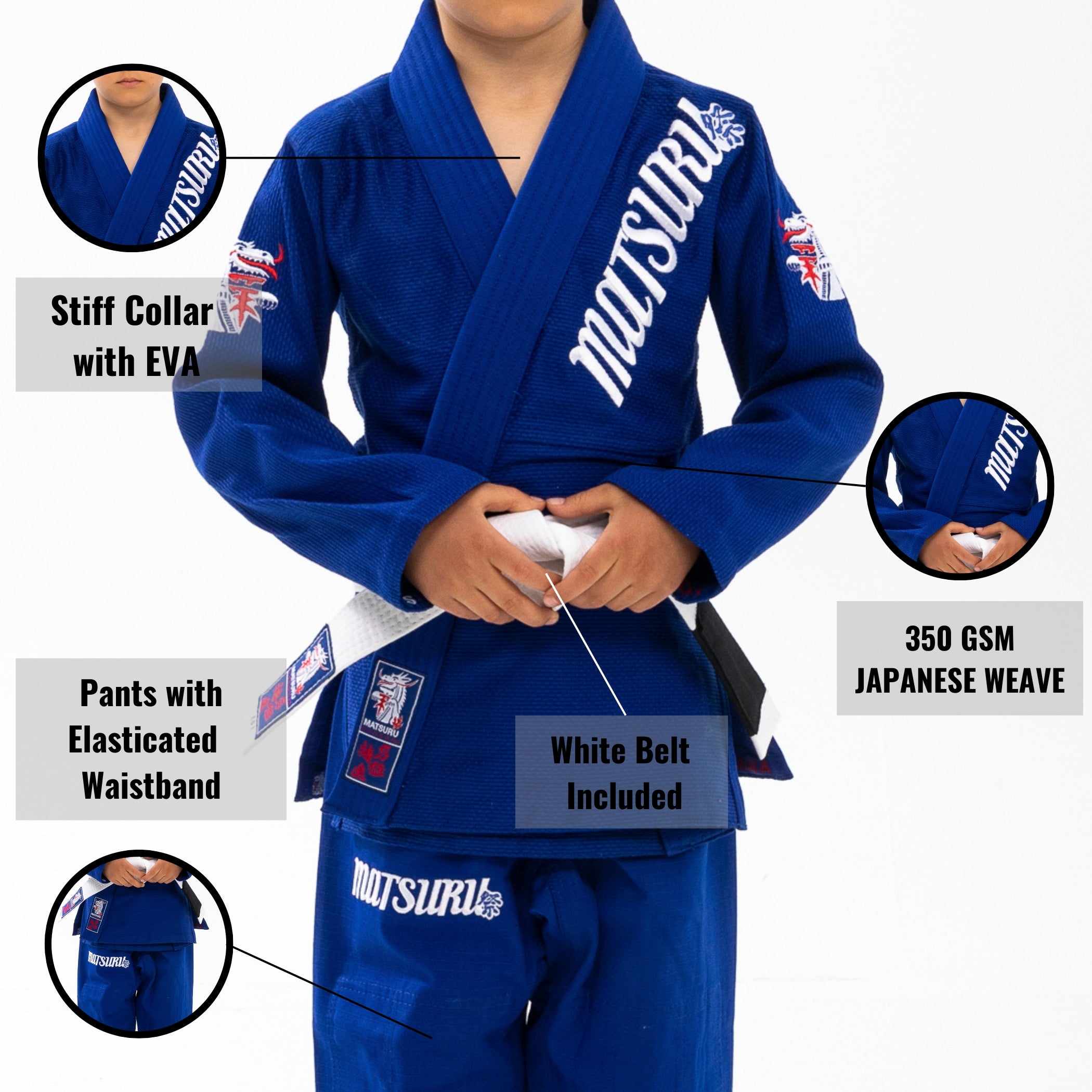 Introducing our Youth Apprentice BJJ Gi. This high-quality beginner kids BJJ Gi is designed to inspire the next generation of martial artists. Crafted with care and precision, this gi offers the perfect balance of durability, comfort, and style for children just starting their journey in BJJ.
Key Features:
Japanese Weave: Pearl weave is the gold standard in gi construction, prized for its exceptional durability and luxurious texture. Our gi's pearl weave fabric is a testament to quality, designed to withstand the toughest training sessions and competitions while maintaining a touch of elegance.
Stiff Collar: Comfort and durability are seamlessly woven into the fabric of our gi. While the collar remains firm, the rest of the gi is designed to offer freedom of movement, flexibility, and breathability, allowing you to perform at your peak.
Elasticated Waist Pants: Our gi pants with an elasticated waist bring a new level of convenience to your BJJ training. The elasticated waistband ensures a secure and personalized fit, eliminating the need for constant adjustments during rolls and training sessions. This means you can focus entirely on perfecting your techniques without any distractions.
We recommend washing your gi in cold water for least amount of shrinkage. If washed in warm water, temperature should not exceed 40°C. We don't recommend putting the gi in the dryer unless extra shrinkage is required.
We understand that your gi is not just a piece of clothing; it's a symbol of your dedication, discipline, and identity as a martial artist. That's why we offer the option to add a personal touch with our expertly crafted custom embroidery.
Key Features:
Personalization: Whether it's your name, your dojo's logo, you have the freedom to choose what you want to display on your uniform.
Precision and Quality: Our skilled workers meticulously craft each embroidery, ensuring precision and attention to detail.
Durability: Just like our Judogi, our custom embroidery is designed to withstand the rigors of your training and competitions.
Perfect Gift: Consider custom embroidery as a thoughtful gift for yourself or a fellow martial artist. It's a special way to show appreciation and support for their dedication to the art of Judo.
For customized orders, please allow an additional 5-10 business days for your order to be fulfilled.
All orders with a minimum cart value of $125 before taxes qualify for FREE SHIPPING with some exceptions. You may exchange/return your purchased items in its original packaging and with all tags within 30 days of purchase. Extra shipping fees will apply for the exchange or return. Please refer to our shipping/returns section for more information.
All of our gis come with a warranty of 1 year from the date of purchase. This warranty covers any defects in materials or workmanship.
Eligibility: This warranty is applicable only to the original purchaser of the judogi. Proof of purchase, such as a valid receipt or order confirmation, must be provided to make a warranty claim.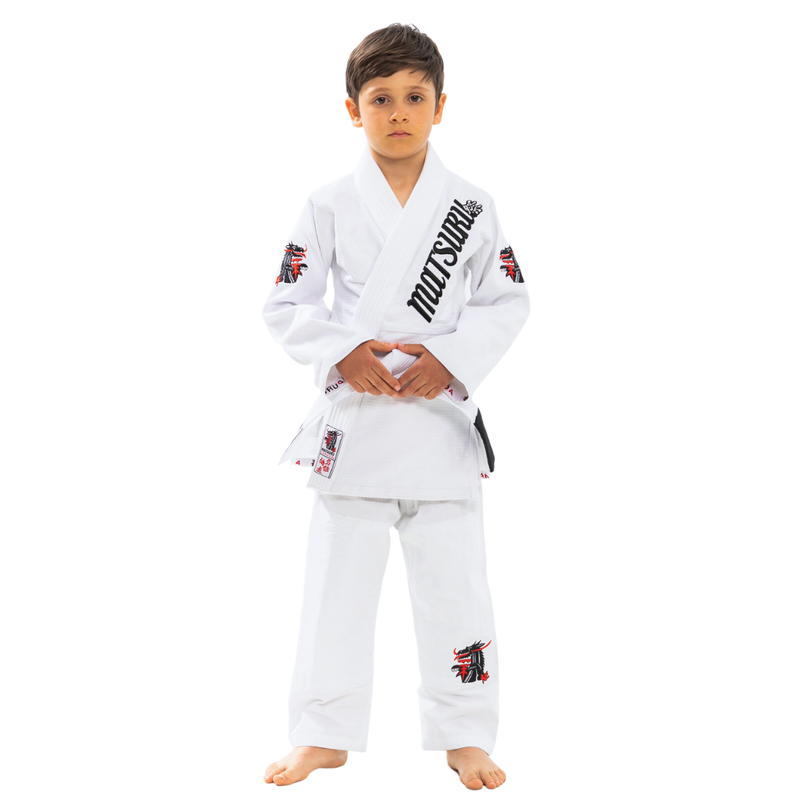 YOUTH APPRENTICE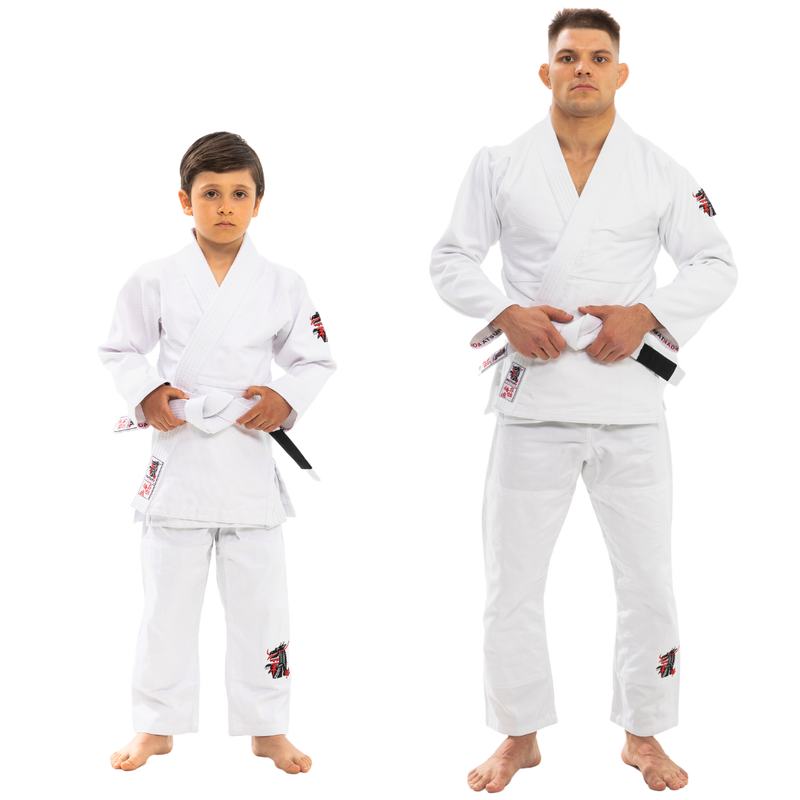 BASIC
Sizes
Kids: C00-C3 Adults: A0-A5
Belt Included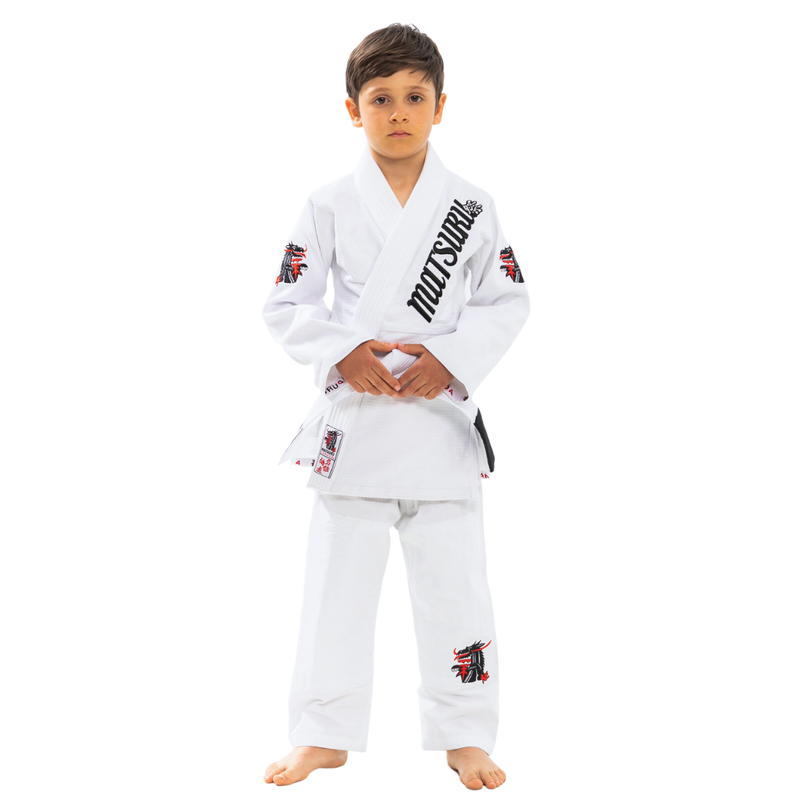 YOUTH APPRENTICE
Belt Included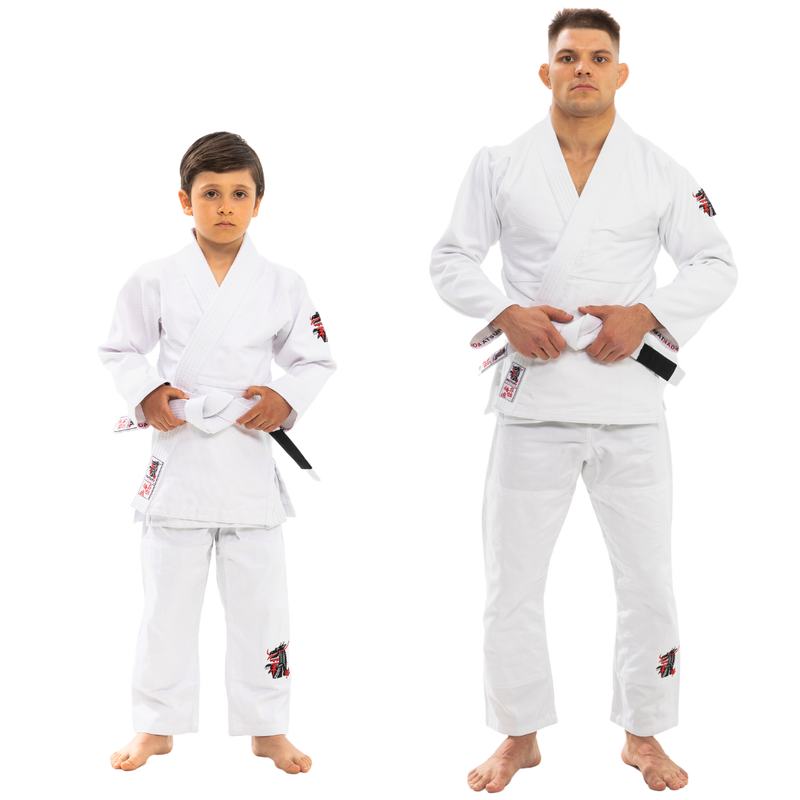 BASIC
Sizes
Kids: C00-C3 Adults: A0-A5
Belt Included