Description
Certified by latest IJF standard
Double weave but lighter at 750 g/m2
IJF logo on both jacket and pants
Available in «Slim» and «Regular» cut
Designed for the competitive judoka
Customer Reviews
Write a Review
Ask a Question
IJF Mondial
Merci pour la livraison rapide
08/28/2022
Jocelyn S.

Canada
Recently bought IJF Mondial at Matsuru Canada
It is always a pleasure and stress free to order from Matsuru. It does not matter if it's one thing you are ordering, you are treated with appreciation and gratitude. Thank You Matsuru!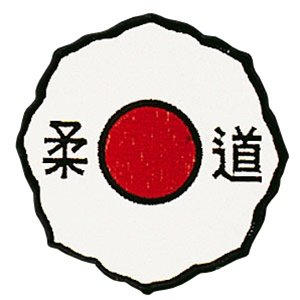 CC
08/06/2022
Craig C.

Canada
Bjj gi
Fits great, sizes are on point. Delivered on time.
06/23/2022
Brent T.

Canada
New judogi
Love the fit and custom embroidery. Fast prep and delivery.
05/10/2022
Justin C.

Canada
IJF Mondial Judogi
The only judogi's I purchase now. Fast service and a great product.
04/26/2022
Simon L.

Canada
Judogi IJF Mondial
Super achat ! Service et livraison rapide. Judogi confortable les mesures sont exactes !
04/01/2022
Jayson C.

Canada
Solid purchase and even better customer service
As almost everyone in my Judo Club uses and loves Matsuru gi's, the time came for me to try one for myself. Ordering my personalized gi was a snap and the sizing help from Sergio and his team was great. I even forgot to attach a discount code when making my purchase, but the team made it right and refunded me the difference afterwards. I love my gi and will definitely pick up my next one from them!
03/29/2022
LaDon K.

Canada
11 out of 10
Fits well, quality fabric, good stitching. Been using this style of gi for past 5 years and will continue to get them.
03/24/2022
Katie K.

Canada
Excellent service
The IJF Mondial blue gi is my daughter's favourite gi! Thanks so much Matsuru for your outstanding service!
03/24/2022
Mark K.

Canada
IJF Mondial Slim fit
Quick shipping and the embroidery is a nice touch if you choose it. I had to hot wash and put it in the dryer to get it where I liked it. But all in all really awesome Gi. I will be getting another in the future I'm sure of it.